What you can expect on your guided fishing trip with SRA?
The time we start our fishing excursions is dependent on the water we will be fishing and the time of year. Early in the season, the scheduled meeting time can be anywhere from 6:30 am (for Yellowstone National Park or the Green and New Fork rivers) to 8 am (for the Snake River). Later in the season, start times could range to 9:30 am (for the Snake River). Because of this, it is important to be in contact with the Snake River Angler shop after the trip is booked and with your guide a couple of days before the trip is scheduled. This will keep you and your party up-to-date if a particular piece of water is not fishing well, if conditions are not good for fishing on a particular, or if the meeting time needs to be adjusted due to weather or fishing conditions.
When booking a trip with Snake River Angler, the shop staff will record every important detail for your trip, including home contact information, travel contact information, and contact information for your place of lodging. Your guide will contact you between one and two days before your scheduled trip. You and your guide will agree on a meeting time and place. Generally, parties meet their guides at one of the two Snake River Angler shop locations. However, sometimes it is better for guides to pick their parties at their place of lodging or for parties to meet their guides at or near a specific location near the river.

The general party size is between one and two individuals per boat. It is possible for a boat to carry a third person under special circumstances. It is important for you to notify the shop staff member booking your trip so that specific arrangements can be made with your guide.
Our guests will need to have a Wyoming or Yellowstone National Park fishing license prior to the departure for the river. They will also need to have purchased terminal tackle for their trip, specifically a couple leaders and a selection of flies. This can be done at the Snake River Angler fly shops on the day of or the day prior to the fishing trip.

Your guide will transport you and your party to the launch location where he or she will prepare the boat and your equipment if needed. Once on the water, the guide's vehicle will be shuttled to the take-out point, where it will be waiting for you and your party when the day ends.
The length of a day of fishing is entirely at the discretion of you and your party. It is important to notify your guide if there are time constraints or stamina issues, so that he or she does not decide to fish a section of water that requires an extended amount of time. A typical full day of fishing is between 7 and 9 hours. However, longer trips between 10 and 14 hours are possible, as are shorter trips between 6 and 6 ½ hours.
Much of the fishing occurs from the boat while floating or being anchored. However, some of our rivers fish very well with wade fishing techniques. It is your choice, but trust your guide's decision and be prepared to exit the boat and wade fish if your guide deems it necessary. Typical morning fishing lasts from the time you are on the water until between noon and 1:30 pm. There will be break for lunch at this time, generally lasting between ½ and hour to an hour. Your guide will assemble a table and chairs for a streamside lunch prepared to your liking. After lunch, you will be back in the boat and fishing until you reach the take-out point. Once the boat is loaded and all gear is disassembled, your guide will transport you back to the fly shop, to your place of lodging, or to any other location you request.
Click here to read our Frequently Asked Questions.
Best Fishing Outfitter in Jackson Hole
Many thanks to all of those who voted for our guides and shops "Best Fishing Outfitter" in the PlanetJH "Best of Jackson Hole." And congratulations to all winners. Together we make our community better.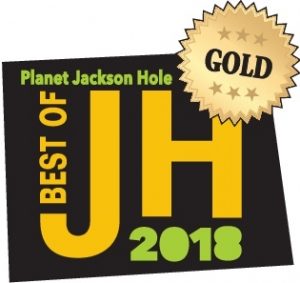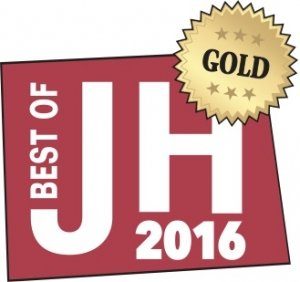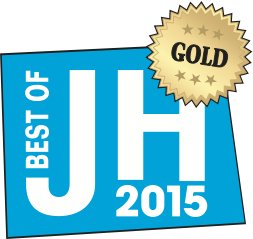 TESTIMONIALS
Spent two days fishing with Cody. One day walk wading and a second drifting on his boat. I've fished with a lot of guides over the years and have experienced all types. Cody was exceptional. Professional, courteous, knowledgeable, patient, entertaining and cool. He also put me on a ton of fish…large fish. To borrow Cody's words, " That fish tacoed your rod". I am ruined for East Coast trout fishing. The shop was well stocked and the staff was professional, helpful and friendly.
– Olive321 | Vienna, VA
[fts_instagram instagram_id=359290282 access_token=359290282.da06fb6.31489d06556f41c9898e78be6570236f pics_count=9 type=user width=150 profile_wrap=yes profile_photo=yes profile_stats=no profile_name=yes profile_description=no super_gallery=yes columns=3 force_columns=yes space_between_photos=1px icon_size=65px hide_date_likes_comments=no]