Join our team of qualified guides
We are always looking for qualified guides and shop staff. If you're interested in working with us, swing by and drop off a resume and cover letter. You can also email it to us at manager@snakeriverangler.com
Best Fishing Outfitter in Jackson Hole
Many thanks to all of those who voted for our guides and shops "Best Fishing Outfitter" in the PlanetJH "Best of Jackson Hole." And congratulations to all winners. Together we make our community better.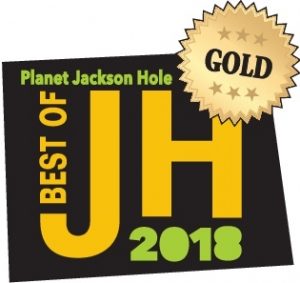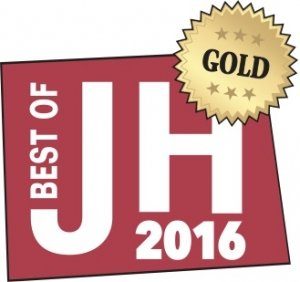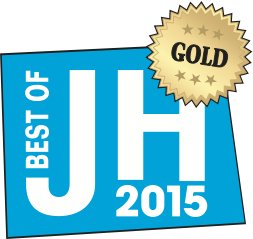 We are currently looking for:
Retail Shop Staff
Come spend the summer fishing in Jackson Hole!
Snake River Angler is hiring shop employees for the 2019 season. Become a guide in Jackson Hole. Great opportunities are available for hard workers to train alongside expert guides and legends of the valley.
HOUSING AVAILABLE! Work hard to fish hard. We can offer flexible hours to make sure you can fish before and/or after work.
We'll train the right people who are looking for a career in fly fishing.
Fishing knowledge/background
Retail experience a plus
Able to work weekends
Local accommodations
---
Fishing Guide
Snake River Angler and Scenic Float Trips is looking to hire an experienced fishing guide with an extensive background in fly-fishing. Knowledge of the rivers of the region, as well as entomology, gear, and fishing techniques is essential. Safety is our number one concern, and all guides must have applicable training and certifications. Our guides create lasting memories for our clients, which include an interpretive background of natural and cultural history of Jackson Hole and Grand Teton National Park.
Responsibilities and Requirements:
Provide professional, safe, and educational fishing trips on area waters (including National Parks, National Forest, and BLM)
Own their own gear, including drift boat and trailer, and enough fishing equipment to produce a positive experience for all clients
Must be proficient in Jackson Hole history, both natural and cultural, including protection efforts and goals of our resources
CPR/First-Aid certifications, as well as Swiftwater Rescue training.
Clean driving record
Positive attitude
Willingness to adhere to the policies of Snake River Angler and Scenic Float Trips
Keep accurate logs of all trips and understanding of permitting policy and procedures
Willingness to work demanding long hours for our entire season (usually April/May to late October)
---
Scenic Float Guide
Snake River Angler and Scenic Float Trips is looking for a scenic float guide to start Spring of 2019 who is passionate about sharing our amazing backyard with guests. Many of our floats begin in gorgeous Grand Teton National Park, so knowledge of the region and resources is a must (we've got some books to help). Providing a safe and enjoyable trip for everyone can be tough, especially through the long hours and many consecutive days on the water. All guides must have applicable training and certifications before guiding any guests.
Guide Responsibilities and Requirements:
Must have experience with large rafts and big water
CPR/First-Aid and Swiftwater Rescue certifications
Clean driving record and ability to drive company vehicles safely
Knowledge of the region (especially Grand Teton National Park)
Ability and willingness to adhere to an interpretive program that educates guests about numerous topics, including:

Culture
Geology
Flora and fauna
History
Responsible use of the Greater Yellowstone Ecosystem

Acknowledge and safely manage changing conditions
Treat guests and coworkers with courtesy and respect
Contribute to a positive and supportive team
Keep vans and rafts clean and in good working order
Willingness to work demanding long hours for our entire season (usually early May to late September)
Ability to multi-task and self motivated