Many thanks to all of those who voted for our guides and shops "Best Fishing Outfitter" in the PlanetJH "Best of Jackson Hole." And congratulations to all winners. Together we make our community better. 
Snake River Angler shop staff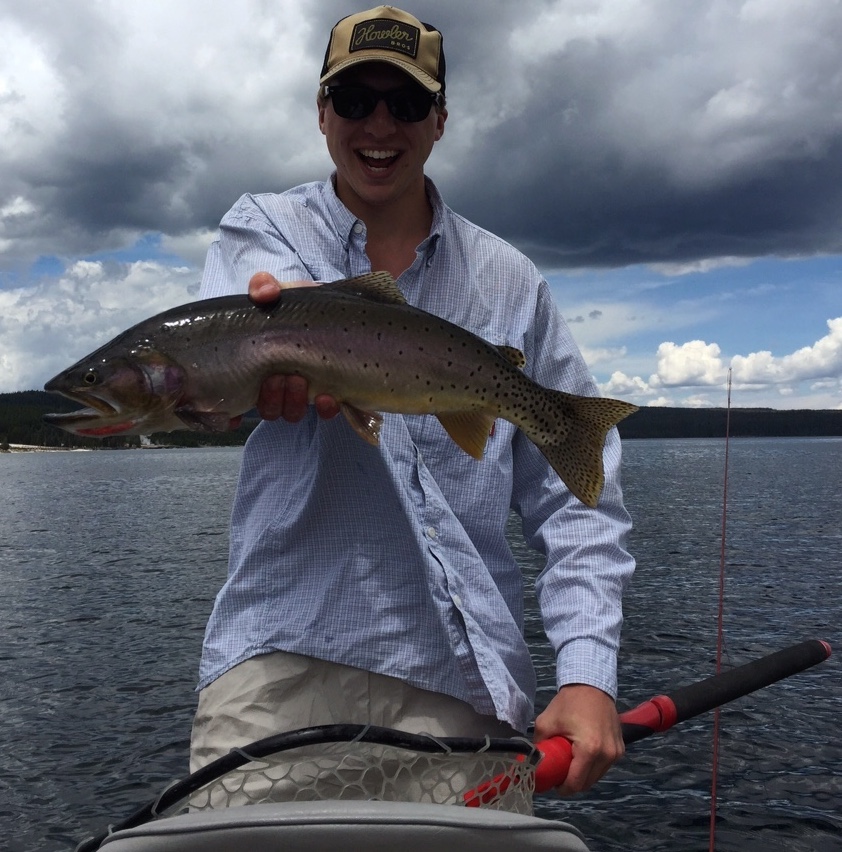 Jake originally hails from Richmond, VA and spent numerous childhood summers in the west; including Montana, California and Wyoming. After graduating from the University of Alabama, Jake followed his passion for fishing and moved to Jackson full time. Jake takes on a double role at Snake River Angler, guiding clients on the water, as well as taking the lead in the operations of our fly shops. When he's not on the water you can find Jake mountain biking or duck hunting. His saltwater experience is also extensive, with several trips to Belize, the Bahamas, and the Chesapeake Bay. Jake enjoys spending a couple days of camping somewhere on the South Fork of the Snake. Remember, tight loops lead to tight lines…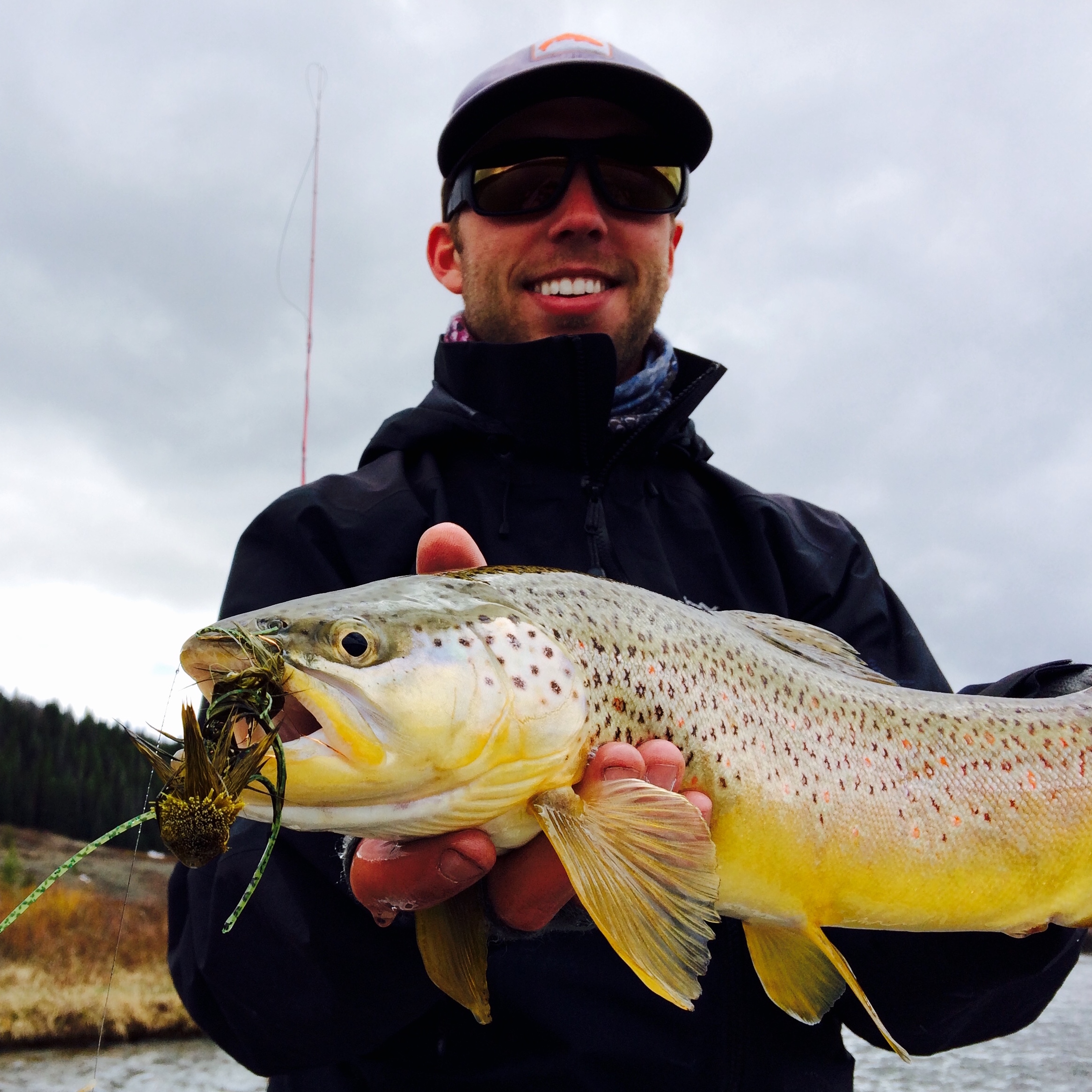 Rip grew up in McDonough, GA, and has been hunting and fishing since his early years. He attended Young Harris College, where he majored in Outdoor Leadership. For the past several years he has been guiding hunting trips in South Carolina, as well as training hunting dogs. His favorite fishing area in the region is Granite Creek, in the Hoback drainage. Rip also travels around the country in search of new whitewater kayaking spots. Stop by to talk to Rip about some of the smaller rivers and streams around Jackson Hole.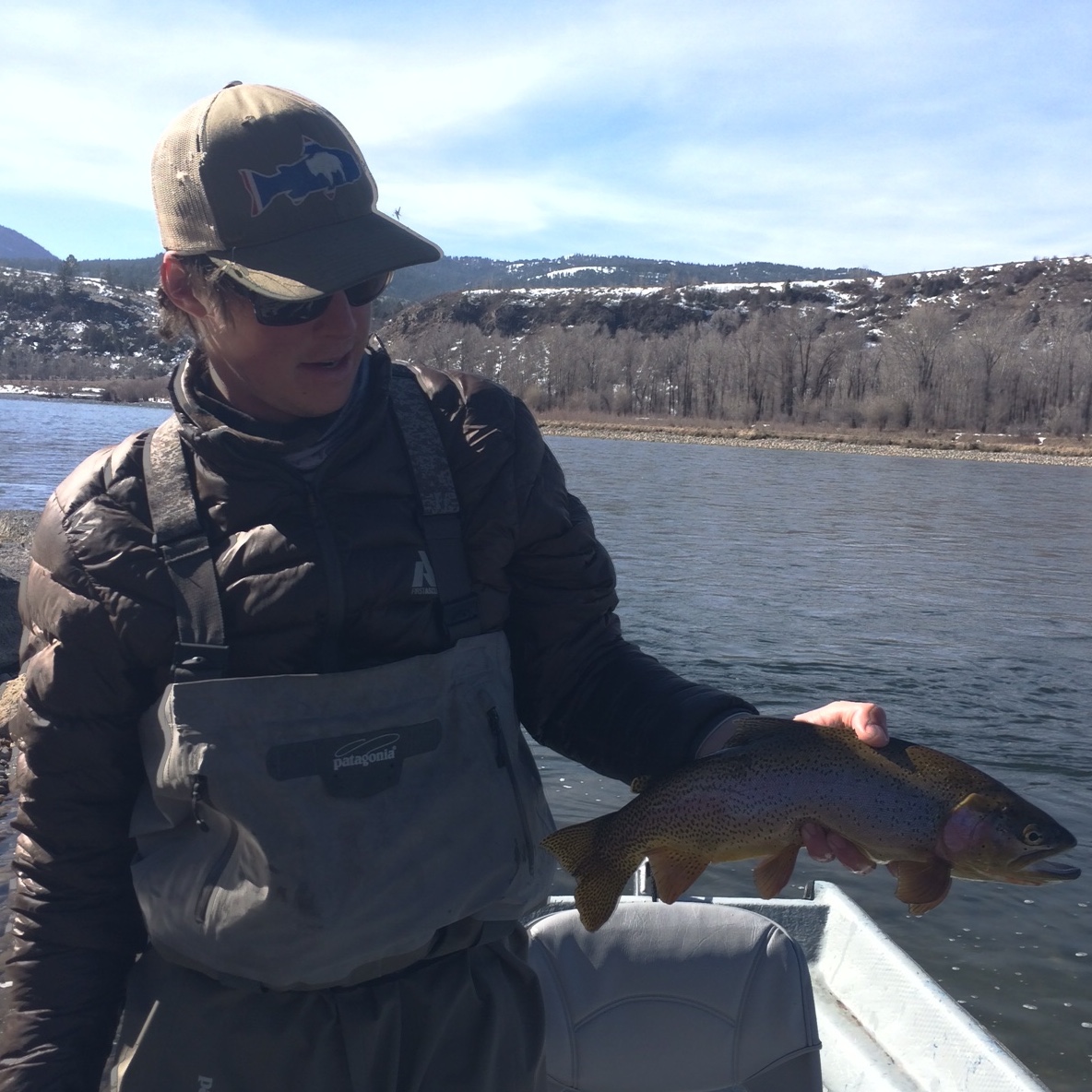 Orignially from West Virginia, Nick made his way to Jackson after high school in 2011. He is an expert in backcountry fishing, and spends much of his time tying flies perfect for high alpine lakes and streams. His favorite areas are the remote Wind River Mountains, and wilderness of Yellowstone National Park. During the winter, Nick is a ski coach for some of the up and coming young skiers in Jackson. He has also climbed and skied many difficult lines throughout northern Wyoming.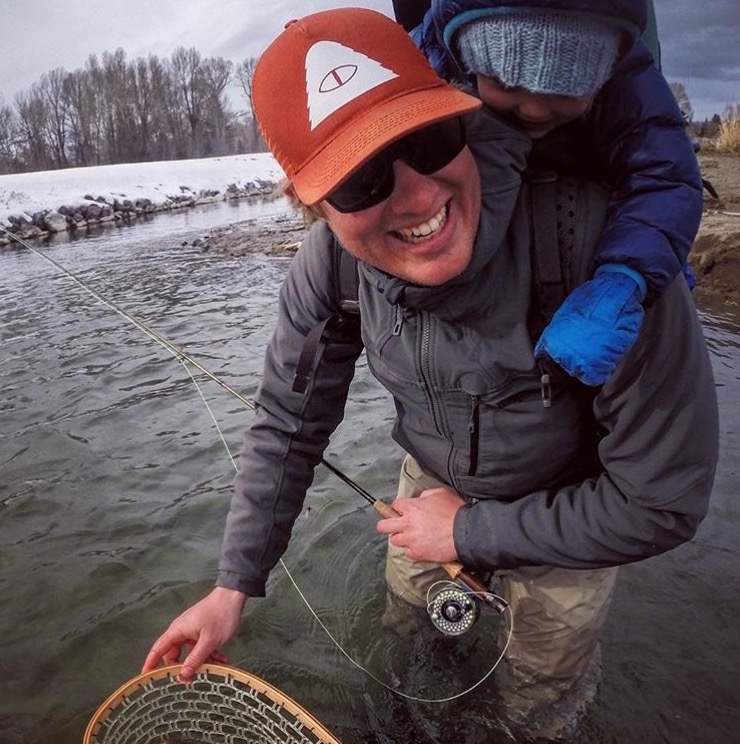 Originally from Wyoming, Tyler spent his childhood in the southern US fishing for redfish and duck hunting. Every summer was spent in the mountains of Wyoming with family horse packing, fly fishing and camping. This eventually lead Tyler to achieve two Bachelors of Science at the University of Wyoming. During that time Tyler travelled extensively and spent a majority of his free time fishing Wyoming on the North Platte and its surrounding tributaries. After college, Tyler moved to Colorado to pursue environmental consulting. During this time he could be found on all the major rivers, including his favorite, the Cache la Poudre. Recently moving back to Wyoming to be closer to the state he loves, Tyler resides in Wilson, Wyoming with his girlfriend and son. In his free time you can find him fishing, tying and spending time with family.
"Great shop. Friendly helpful etc. Go there. No hype just fishing!!! Well done. I went out by myself and they were happy to point me in the right direction" – Andrew Bermack